Description
Registration for the "pre-second" 2019 Come And Take It Boogie at Spaceland San Marcos
Otters and Caravan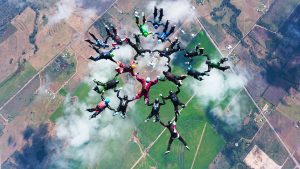 and Texas BBQ….oh my!
Registration includes event shirt and organizers…we got organizers!
Registration $25 until midnight June 12.  After that, it's $40.
Registration prior to June 13 means you'll get the shirt in the size you specified when you register.  After that, we make a guess as to how many shirts we'll need for each size.  (Take my advice, register early!!)

Saturday night BBQ from Bravo Company BBQ!